what is energy Procurement?
What we provide
We are leaders in Energy Procurement – a complex name for a simple concept. We find the best energy contracts for your company's specific needs, based on our industry experience and access to leading suppliers. We then source a contract offering better value for your money and lower operating expenses.
REGULATED AND DEREGULATED ENERGY MARKET
In the US, the difference between regulated and deregulated energy markets vary depending on the state. Deregulated states allow energy suppliers to compete in offering energy services to consumers.
Regulated Gas & Electricity markets
deregulated Electricity markets
deregulated gas markets

deregulated gas & electricity markets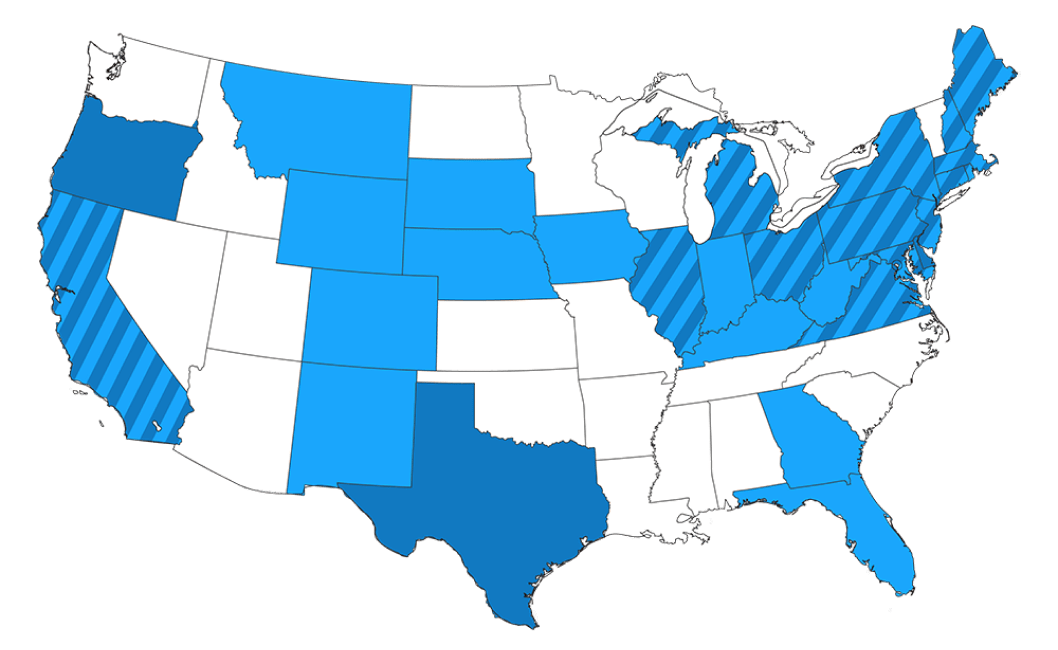 With Navigate Power, suppliers compete to win the business, which provides the following benefits:
Supplier Options: "One size fits all" does not apply when it comes to your Energy and Natural Gas needs.
Custom Pricing: Looking for a fixed price, variable or hybrid option? Want to see your options? We've got you covered.
Contract Terms: Looking for a short-term or long-term contract? No problem. Does your company require custom contract terms? No problem.
SUPPLIERS ONLY
Without a broker, limitations can include:
Only One Supplier
Fewer Pricing Options
Limited Term Choices
Opaque Process
Case Study
Overview
Opportunity
Solution
Liebovich Steel &
Aluminum Company has
been producing quality
metal products for over
60 years.
Located on 50 acres in Rockford, Illinois,
Liebovich's 500,000 square foot service
center employs over 300 qualified and
highly motivated individuals.
Liebovich's state-of-the-art facility is fully
equipped to provide high-definition plasma
cutting, precision plate and sheet
shearing, flame cutting, grinding stress
relieving and saw cutting.
Liebovich experienced
dramatic swings in
electricity and natural
costs due to weather
and market volatility.
Their energy supplier hadn't contacted them
in over 18 moths, leaving Liebovich with
questions about their energy options.
Navigate Power helped execute a
36-month, multi-hedge fixed rate
electricity, allowing Liebovich to
take advantage of immediate
savings and long-term budget
certainty in an effort to reduce
marketing volatility.
This on the heels of a full review of Liebovich's usage history and energy savings agreements. Natural gas is a major input for Liebovich's process. Navigate Power helped time the natural gas market, and secure a 16-month fixed rate natural gas agreement, delivering immediate savings and budget certainty.
Results
Increased reporting & market updates
$31,900 in
annual savings
$95,700 in
term savings
Budget
Certainty